How can we define Invast Global?
Invast Global is a multi-asset prime service company that provides customers across the globe with its advanced trading system and is eventually an Australian fully licensed broker located in Sydney. Although, Invast Global's parent firm Invast Global is a Japanese publicly traded company, it has an operating history that spans over the past 60 years as an security Brokerage working with a variety of Prime Brokers.
Thus, Invast global offers not only a professional service, but also relies with a long-standing tradition that ensures that the safety and security of their trading environment as well as the services they offer.
Instruments
As an STP non-bank prime broker Invast Global delivers transparent conditions and excellent execution that is capable enough to provide multi-asset trading, Prime Brokerage services CFDs with Single Stock, Liquidity Optimisation Algorithmic trading and outsourced execution.
Thus, Invast Global collateralized access to global equity, futures, world exchanges and thus covers thousands of OTC instruments like FX, Commodities, and so on.

10 Points Summary
| | |
| --- | --- |
| Headquarters | Australia |
| Regulation | ASIC |
| Instruments | Prime Brokerage service CFDs with Single Stock Liquidity Optimisation Algorithmic trading and outsourced execution |
| Platforms | MT4 or MT5 IRESS, oneZero, Bloomberg |
| Spread EUR/USD | 0.2 Pips |
| Minimum deposit | 25,000 AUD$ |
| Demo Account | Available |
| Base currencies | USD, AUD USD |
| Education | Support materials and a variety of tools |
| Customer Support | 24/5 |
Awards
Additionally, Invast Global is a actively participating in numerous international trade shows, exhibitions, initiatives and investment breakthroughs which in the end, confirms its reputation and an enviable position in the field. In addition, due to its efforts and consistent attendance at insightful engagements, Invast Global been awarded prompt for its innovations and dedication.
In addition, Invast Global actively supports charities that allow the company to be a useful partner for global life concerns that are important to all people right now.

Is Invast Global a reputable company or a scam?
Invast Global is a broker trustworthy, with a solid confidence and support for the licensing under which the company is operating. Invast Global implements a firm concept of its trading terms and conditions, which are governed by the restrictions of the regulatory system and continuous audit by the industry-renowned ASIC. Learn more What are the benefits of trading using ASIC Brokers.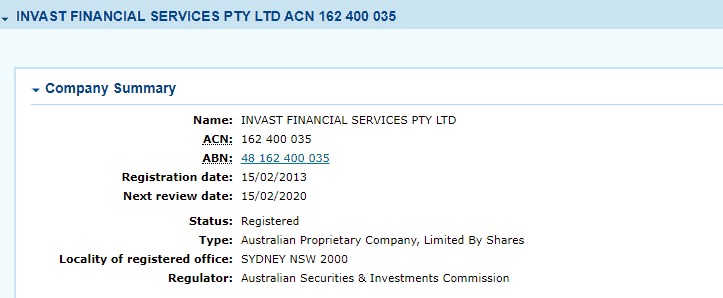 As an ASIC licensed broker, Invast Global has a strong dedication Invast Global follows towards the protection of its customers' interests as well as the marketing for "healthy" FX globally.
In addition to a solid background and credibility, ASIC deploys a vital level of security to fund and processing of trading itself, and a solid guarantee in the services they provide.
Leverage
Regarding the level of leverage, as a aspect of our Invast Global Review, the broker, being an Australian firm, it still provides an extremely high level of leverage even to traders who are not retail.
The maximum limit suggested from Invast Global is 1:100 for Major currency pairs and it will go down according to the specific instrument that you can trade.
Although, many all Australian brokers may provide higher levels of service such as being a premier broker, this level appears to be a reasonable one.
Although professional traders and institutions can benefit from high leverage on a regular basis, retail traders will need to understand how to utilize leverage to maximize the advantage without experiencing a drastic risk increase for positions.
Types of accounts
The types of accounts for Invast Global defined by the nature of investors, offering the feature precisely as requested by the customer. It is evident that Invast Trader only works with experts, which includes sophisticated traders. Also, they offer a continuing offerings for banks, brokers hedge funds, family offices.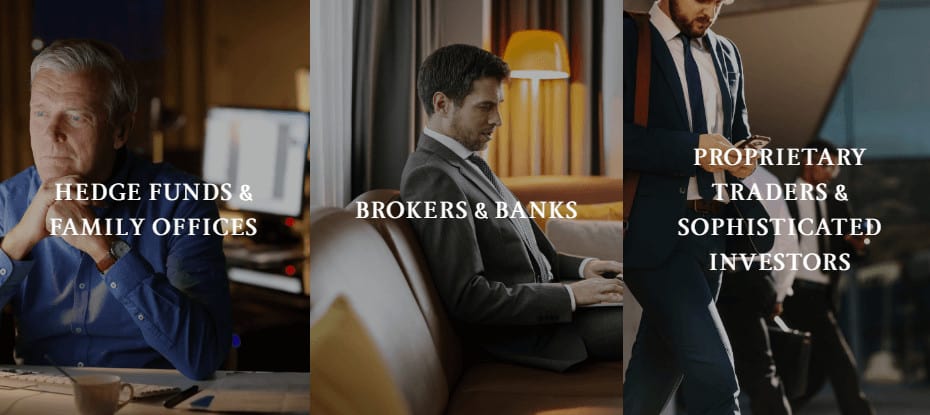 Fees
Ivast Global due to its STP execution model is based on raw variable spreads built on interbank exchanges and intrabank spreads. The most usual spread of EUR/USD is 0.2 pip that is thought to be most competitive spread and the the applicable commission per transaction. Commission charges, however, are depends on the type of account and the conditions under which you trade usually at $4 per round..
| Fees | Invast Global Fees | CommSec Fees | FXTM |
| --- | --- | --- | --- |
| Deposit Fees | No | No | No |
| Fees for withdrawal | No | No | No |
| A commission-based fee | Low | Low | Average |
In this case, we can look at an example of how to calculate fees below, and look at fees from another broker Ig.
Additionally, you must always add the fee for a rollover, or an interest chargein the event that a trade position is that is held for more than an entire day. The fee is charged every day as well as is affected by fluctuations in the interest rate of an underlying asset.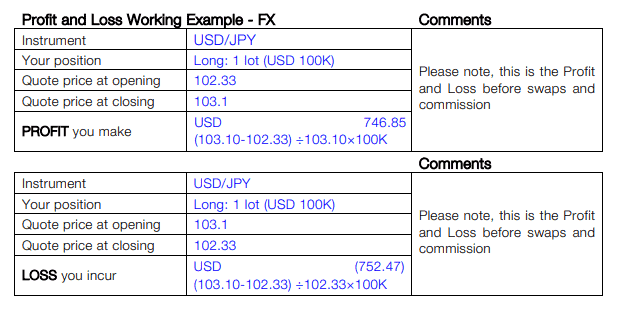 What deposit and withdrawal options does are in widespread Global uses?
When you deposit funds into the account, you can choose from various base currencies to ensure that the transaction will be a simple procedure. Additionally, Invast Global operates exclusively Bank transferdue to mandatory restrictions but Bank Wire is the best alternative for withdrawals and deposits.
Invast Global minimum deposit
The Invast Global the minimum amount of deposit required is dollars This is considered to be quite high within the industry. But, in light of its high-quality environment and designed proposal, Invast Global should be considered by experts. Additionally banks or brokers as well as other investors are provide customized solutions, which means that the amount can differ between proposals.
Invast Global minimum deposit in comparison to other brokers
| | | |
| --- | --- | --- |
| | Invast Global | Many Other Brokers |
| Minimum Deposit | 25,000AUD | $500 |
Invast Global withdrawal
Invast Global withdrawal offering only Bank Transfer which is most reliable and the most frequently used option. There is no fee for deposits made from the broker side, but it is better to consult your bank to see if there are there are fees to be paid. For bank withdrawals from AUD, there is a charge of $5 per withdrawal, and for withdrawals outside of Australia the fee is $20.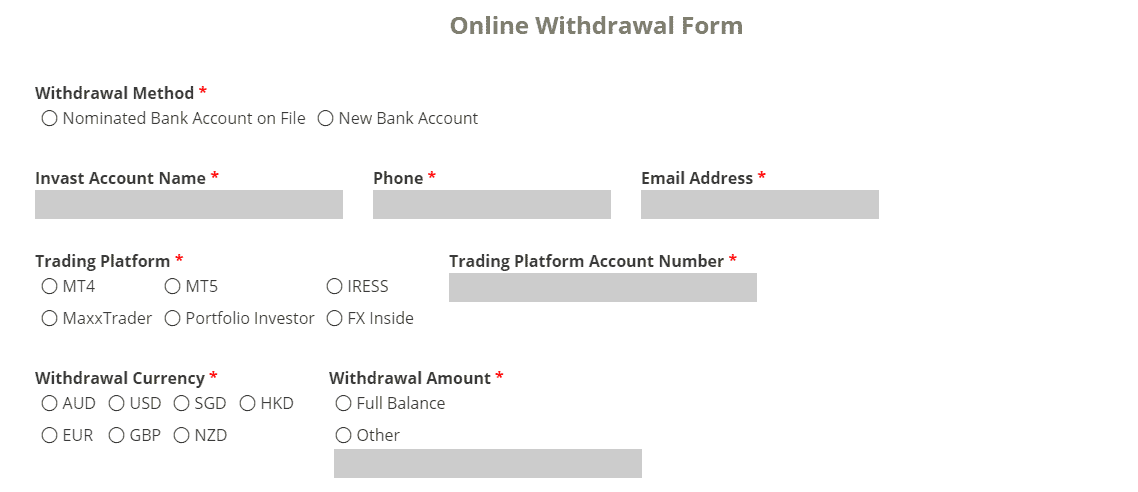 Trading Platforms
We've already seen in Invast Global Review that the broker is a prime-broker algorithmic trading and optimization of liquidity provider, there are choices to make use of the top platforms.
If you are a highly demanding trader or company is you can expect the highest performance and flexibility in trading processes using appropriate platforms like the IRESS platform, FlexTrade, MT4, MT5, Bloomberg and oneZero software.

Each one can be considered an extensive feature, they are almost none of them having any differences in performance however, each has its own specifications that are suitable and appropriate for a particular approach or application.
MetaTrader 4 as well as 5 are used worldwide by most traders, and oneZero lets brokers manage MT accounts using excellent price.
IRESS created for the advanced trader, and FlexTrade allows you to exchange FX, Commodity or Index CFDs through the customisation of orders. Additionally, Bloomberg as multi-asset software incorporates routes between orders and over 1,300 brokers that have more than 6000 DMA destinations or programs and the decision to use the program is entirely yours.
Conclusion
In conclusion Invast Global Review, a firm with excellent standards of establishment due to the long-standing history with the parent company and the ethos. Although, Invast Global is an option only for professional or advanced traders, it is also an excellent brokerage and the terms the company offers are competitive. In case you're just beginning to trade, look at other brokers on the list of brokers that are regulated.